professional barber shop in cleveland, ohio
Thank you for visiting the Urban Kutz website. We hope you have visited one or both of our locations at 4491 Pearl Road or 11106 Detroit Ave, both of which are in the electrifying city of Cleveland, Ohio. Each location is staffed with confident and professional barbers who can definitely fulfill all of your grooming needs. The ambiance of both locations are fun, laid back, and professional. We want you to kick back, relax, and let us do what we do best, GROOM YOU.
You will not hear any profanity or vulgar language in this family friendly atmosphere. All are welcome at Urban Kutz Barbershop and it is reflected in our cornucopia of clientele. Every race, nationality, creed, and lifestyle come through the door and are all treated respectfully. Our shops are hidden gems in Cleveland but with the quality Kutz and awesome service Urban Kutz is quickly rising to the top of Cleveland's barber industry. We want you on board for the journey, your chair awaits.
We are all well trained and boast over thirty years of experience between each of us in the barbering industry. Fades, tapers, mohawks, frohawks, hard part cuts, flat tops, eyebrow arches, coloring, razor lines, facials, designs and whatever you can think of. If it deals with barbering we can do it. ANY HAIR TYPE, ANY STYLE, whether it's straight, kinky, or curly we can cut it. Kids love us too, and certainly are welcome here.
Men Urban Kutz Barbershop has an alternate solution to hair loss. We have partnered with Scalp Esthetics if you are interested please contact either one of our locations to get free consultation.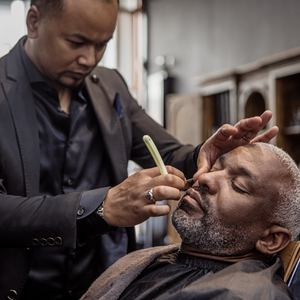 URBAN KUTZ [ Walk-IN Price List ]
Adult Kutz- $26.00w/ Face- $31.00
(Regular even Kutz/No taper/No Fade etc...)
Designer Kutz Only- $34.00 (No Face $31 w/Face $34)
Kids Kutz- $15.00 (up to 12yrs)
Junior Kutz- $18.00 (13 to 17yrs)
Full Line Up- $16.00 (head & face)
Head Only /Face Only- $13.00
Shampoo -15.00 w/ haircut 13.00 without haircut
Includes invigorating scalp massage and moisture locking conditioner
Designs Small- $5.00 & Up 
Large- $10.00 & Up
Thanks For Your Service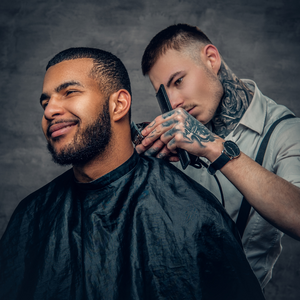 URBAN ALA' CARTE [ Walk-IN PRICE LIST ]
Line Enhancement- $10.00
Bigen Head & Face- $30.00
Separate- $20.00
Each Lift (Blonde)- $30.00 
Color- $35.00
Eyebrow Arch Razor- $13.00
Hot Towel Razor Shave- $20.00
All Includes Razor Upon Request
Razor Bald Head- $30.00 
Includes hot towel, skin cleanser, conditioner, and moisturizer (straight & disposable razor)
Straight Part- FREE Designs start at $4.00 (Goes up with size)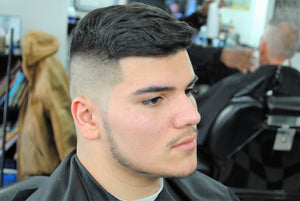 BIGEN
Head and face-25.00
Head Only-15.00
Face Only-10.00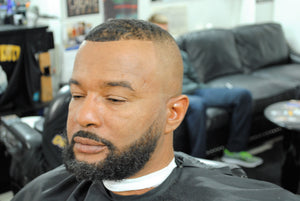 COLOR
Any Other Color-35.00
Eyebrow Cleanup-FREE
Eyebrow Arch-13.00